Chocolate Wire Mesh Belt
Chocolate Wire Mesh Belt digunakan dalam banyak industri. The Chocolate Wire Mesh Belt mempunyai pembinaan lapisan tunggal berat ringan amd secara positif didorong oleh sprockets. Chocolate Wire Mesh Belt mempunyai struktur terbuka (70-85% terbuka) dan sering digunakan dalam penyejukan, baking, draying, pemanasan, menghias, tempur dan mesin pembungkus untuk produk ringan.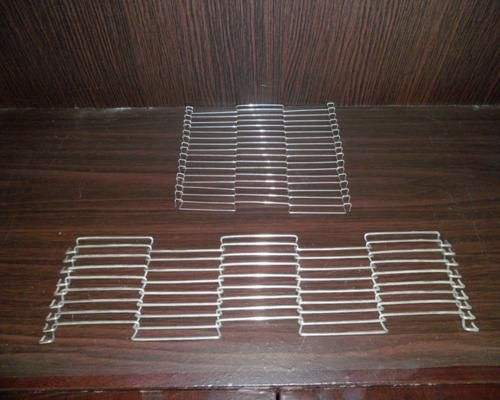 1. Jadual spesifikasi Chocolate Wire Mesh Belt:
Material

Stainless steel, steel


Rod Pitch

---1

(mm)

5 6 7 7 10 13 15 15 18 20 20 20 19

Wire Diameter ---2(mm)

1 1 1 1 1 2 2 2 3 3 3.2 3.5 5

Type of loop edge

Single loop edges;Double loop edges

Spiral pitch ---3(mm)

30 30 30 30 30 30 40 50 60 100 130 150 300

Overall Width (mm)

300-4200

Feature

The sprocket drive ensures positive and stable running.

The rotation diameter is small, so that smooth products transfer is ensured.

Easy washing is ensured.

Because of large open area, high air permeability and dehydration capacity are ensured.

Application

Widely used in many automatic glass work ; petro chemistry fiber ; food industry ; glass fiber ; electric furnace; kiln furnace ; machinery ; power metallurgy ; purging; reflux welding ; metal heat treatment and stoving furance etc

Package

Wooden case, Carton or Up to clients.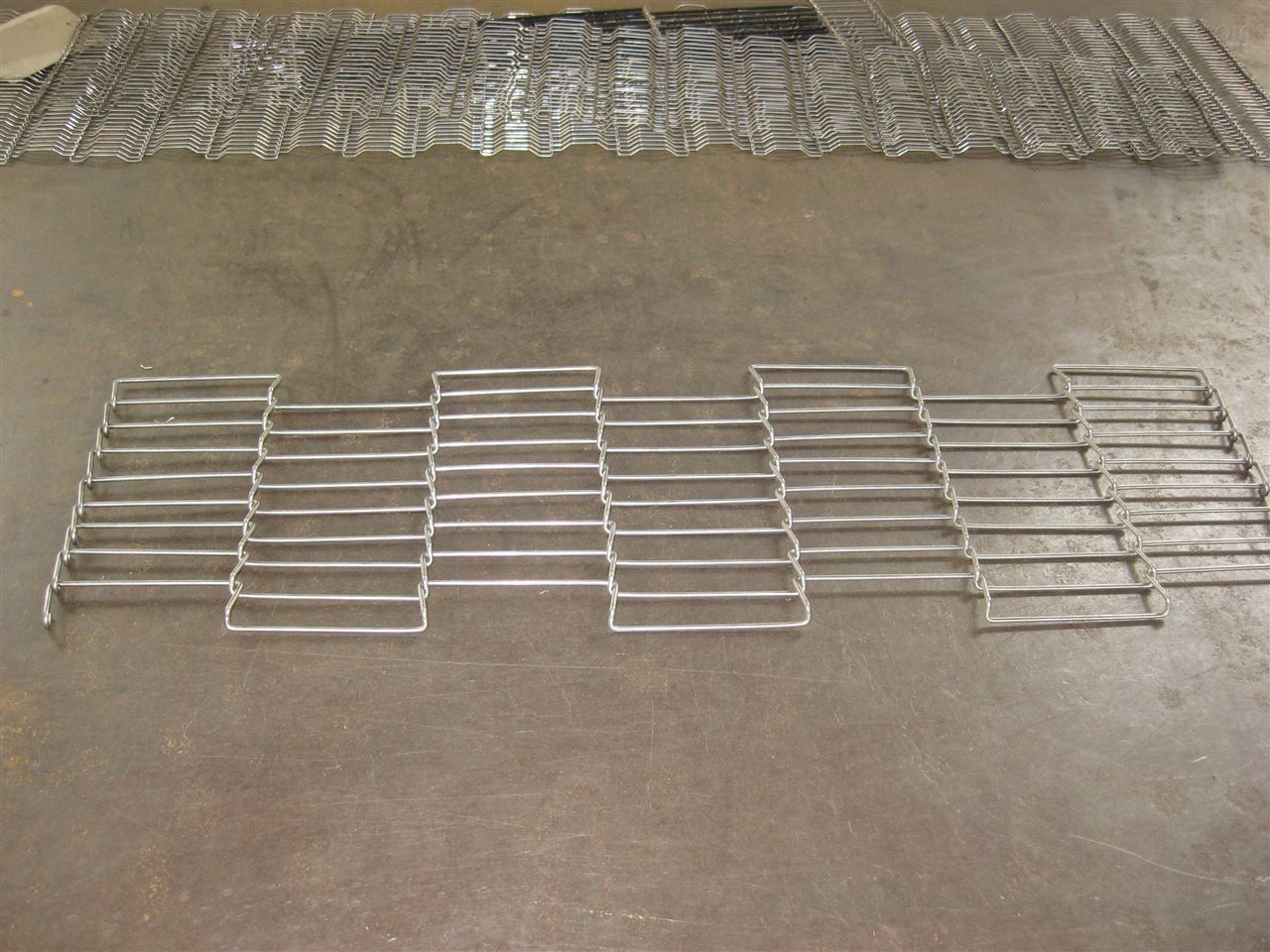 Ciri - ciri Coklat Wayar Mesh Belt:
Permukaan licin, pelbagai bentuk.

Lama menggunakan kehidupan.

Rintangan karat.

Rintangan kakisan kuat.

Kekuatan yang tinggi, haba & tahan lama.

Keupayaan fleksibel dan bertahan.

Permeability adalah baik, tidak mudah keluar dari bentuk.
Butiran pembungkusan
* Kes kayu
* Mengikut permintaan anda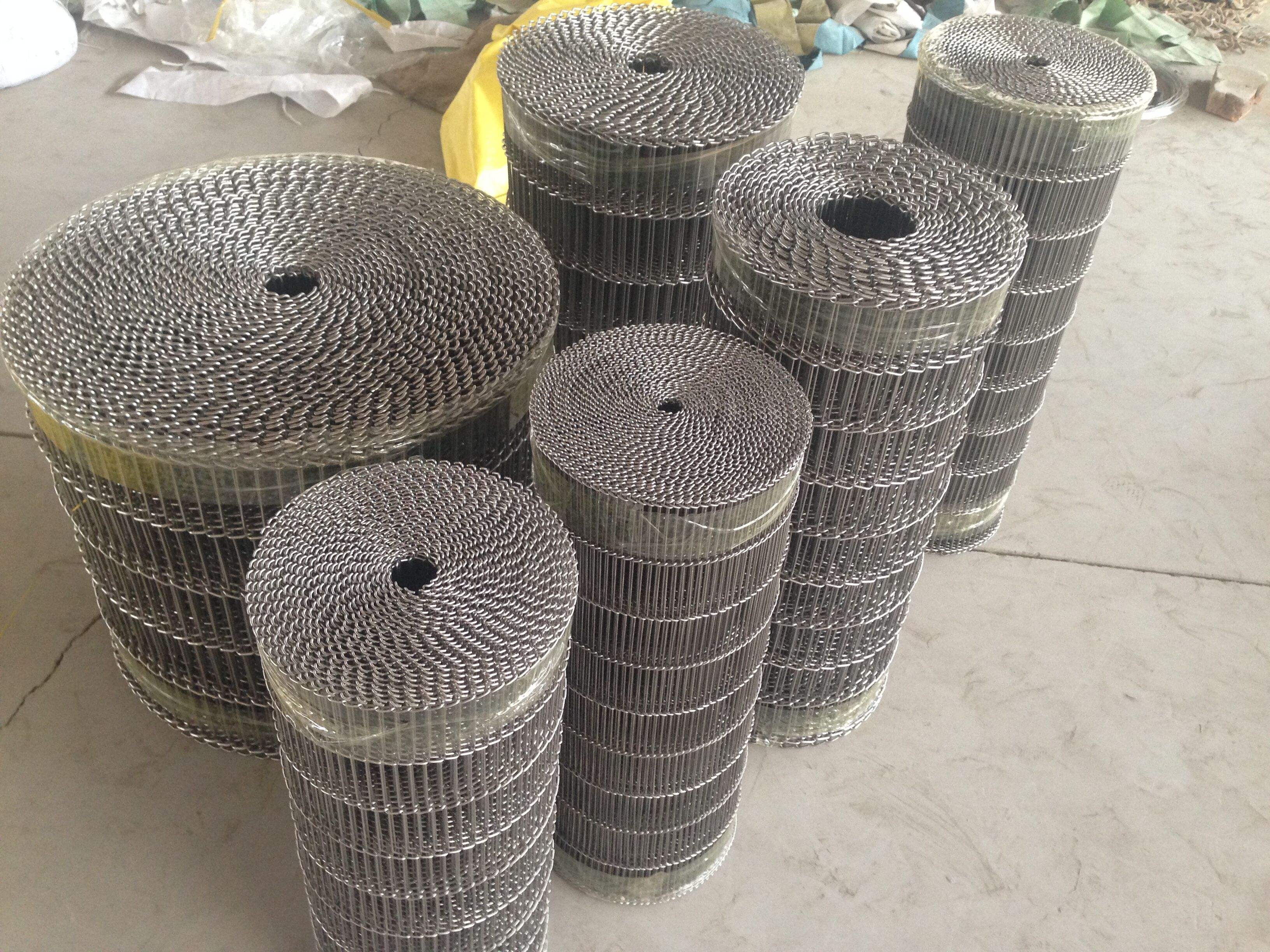 Masa penghantaran
* Saiz biasa kami mempunyai stok, boleh penghantaran dalam masa 1 minggu.
* Saiz khas bergantung pada kuantiti
penghantaran
* Jika kurang 45kg. Ekspres lebih baik.
* Lebih daripada 50kg.Less daripada 1ton, pengangkutan laut dan pengangkutan udara adalah ok.
* Lebih dari 1 ton, Pengangkutan laut adalah yang terbaik.
Kategori produk : penghantar tali pinggang